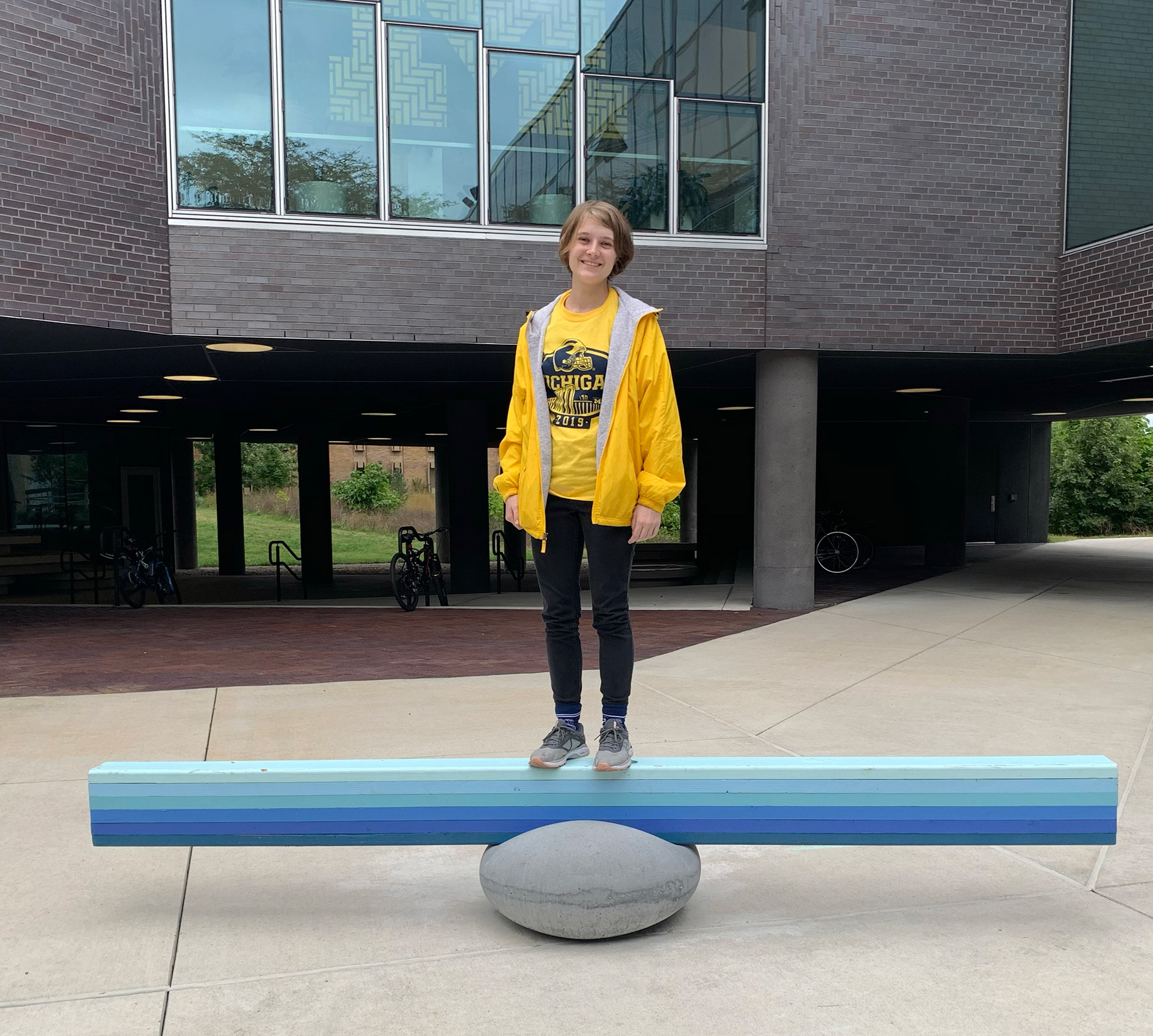 I am a student at the Stamps School of Art and Design at the University of Michigan. 
Background:
Born in Ottawa and raised in the San Francisco Bay Area, I have been very lucky to have a woodshop at every school I've been to. Working with my hands combined with a big imagination and family members who encouraged my passion for art put me on the path I am today. 
Studies:
I am currently a senior at the Stamps School of Art and Design. The classes here have challenged my perception of the world and broadened my horizons while giving me hands on experience.
 I am currently working on my senior thesis project focusing on the concept of isolated consciousness and the human experience.
Some courses I have taken are:
        Product Design
        3D Anatomy

        Introduction to Digital Fabrication
        Science Fiction Prototype

        Visualizing and Depicting Ideas
Employment:
I am currently employed as an Emerging Technologies Consultant at the Duderstadt Center. 
Emerging Technologies is a resource on campus that focuses on making new and emerging technology accessible to students at Michigan. As a consultant, I help students when they want to learn new software that is available in our lab and work on projects that help integrate technology into teaching here at the University of Michigan. I am currently doing most of my work in the Visualization Studio which is equipped with Oculus and HTC Vive virtual reality systems.